Looking for hot Brazilian women live on webcam? If so CameraPrive is NOT the hottest new cam site in the adult webcams industry for finding Latin cam girls…as so many thought. After some research what at first looked like a promising new Latin cam girls site has turned out to be a total bust. The site is glitchy, slow loading, and generally annoying for both users and models.
Previously we had this to say…
"We mean of course Brazilian cam girls in particular. However you can also spot Latin Ladies naked on webcam from all parts of Latin America on this cam site. CameraPrive.com is based in Brazil and currently capture about 4% of the market in Brazil. 4% may not sound like a lot but for 1 adult cam site that is not internationally known it's worth taking note of. This is especially true when the nearby country of Brazil is Colombia and tons of Colombian cam girls are online. As a matter of fact Colombian women make up a large chunk of the ladies one can find at sex chat webcams sites. With that in mind let's move onto other aspects of our CameraPrive Reviews."
Sometimes we make a mistake and in the case of this cam site we most certainly did. I cannot vouch for cameraprive and want to revise the record. This cam site is not a scam but it's truly one that does not focus on users or models. The truth is their running a clone script and not even the software is owned by them. They are also working with other cam sites to API in cam models and most of the models do not work for this actual cam site.

Sites Like CameraPrive : What Makes CameraPrive Unique?
CameraPrive is in fact a totally original adult webcams site with no white label copies online. We also have to share that we discovered this cam site uses a script from another cam site and it's not even original programming…which explains all the user complaints. The models at this Brazilian adult webcams site are NOT actually models that work for this cam site. They are ported in via API or from other cam sites.  
CameraPrive Costs / CameraPrive Prices
The costs to chat on cam with Latin girls depends entirely on the model that a user selects. You see this cam site like most is a platform that connects independent adults. Typically the case is a Latin girl who has a webcam and is wanting to make some money for stripping on webcam from home (or a studio) sets up an account and then when a user logs in, they chat with them and tease a bit on live cam. If as user wants a private show he has to first agree to pay the 'per minute' costs that the model sets. This is clearly marked on all rooms. Our guidance is to skip this site entirely and focus on more trusted adult cam sites.
CameraPrive.com Home Page Image
What I like About CameraPrive.com
The selection of Latin women on webcams is solid here and for men that love Latin cam girls one would think this would be a fun place to have adult sex chat with sexy Latin cam girls; the problem is the site is so poorly programmed it's slow to use and the order of operations for simple tasks is backwards and in other cases features simply do not work. It's a bit of a joke for an adult webcams business to not fix the issues but this cam site has shown no signs of improvement over the past 36 months.
What I dislike About CameraPrive.com
I can't ding a cam site for not offering localized content in other regional markets. Of course their are few Canadian or American cam girls as well as a lot less European webcam models here. 
UPDATED: Strike just about everything we said here too. We point blank dislike this site because it's a nightmare to use overall. 
CameraPrive Reviews Conclusion
We review hundreds of cam sites and just a handful show potential to become a mainstream success and while this Latin adult cams site is truly Latin American based the problem is it's a amateur run business with poor programming and they have cut so many corners we cannot give the site decent marks.  Live adult entertainment is something in which users want it here and now and with cams high quality fast streams are critical. This Latin cam site we award 1 out of 5 stars. For those seeking private online webcam shows with Latin girls you will not be so frustrated trying to use this site you will most likely abandon your credits and go elsewhere. We would suggest you read the LiveJasmin reviews or the Streamate reviews; both reputable places that actually function as advertised.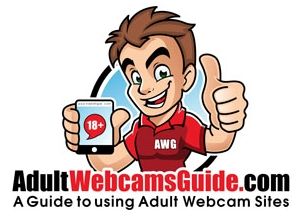 Greg Hines has studied cam2cam adult video chat sites and follows the latest cybersex trends. When it comes to where live porn and cam chat intersect Greg is your guy!